#ICYMI | Coke Is Cooking, is Coca-Cola's new global meals platform which kicks off in Kolkata, India.

Read about it 👇

https://www.moneycontrol.com/storyboard18/quantum-brief/coca-colas-new-experience-platform-find-out-whats-cooking-at-coke-2326.htm

by Kashmeera Sambamurthy | #CokeIsCooking #CocaCola #Kolkata
The Coca-Cola Warehouse in Salley was built in 1924. The building originally served as a warehouse for an adjacent Coca-Cola plant that no longer exists. ⁠
#salleysc #cocacola #coke #nationalregisterofhistoricplaces #nrhp https://instagr.am/p/CjXnSNFNRI3/
Twitter feed video.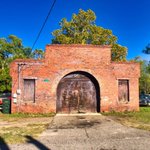 #Middagmaaltijd
3 boterhammetjes met leverworst 😋
2 boterhammetjes met🥚🥚😋
2 glaasjes #CocaCola 😋
Opposition to the decision has grown over the past week over #CocaCola's links to #plastic #pollution. #Climate activists are accusing the company of #greenwashing and more than 5,000 have now signed a petition calling for the decision to be reversed.
https://www.bbc.com/news/science-environment-63096760
Climate campaigners have slammed COP27's decision to have Coca-Cola as a key sponsor of the summit.

@CocaCola
@COP27P

#energy #COP27 #CocaCola #emissions #netzero

https://www.futurenetzero.com/2022/10/06/petition-grows-against-coca-cola-as-cop27-sponsor/
Load More...